Are you living with hepatitis B? Find out. Get tested campaign encourages people from Chinese-speaking, Arabic-speaking, Korean, and sub-Saharan African communities in NSW to get tested for hepatitis B.
One in three people living with chronic hepatitis B in Australia don't know they have the virus. Many were born in countries where hepatitis B is common.
Without treatment, chronic hepatitis B can cause liver damage and liver cancer.
Tailored for each community, a range of multilingual campaign posters, brochures and digital resources are available in:
English: for cross-cultural use
English: for African communities
Arabic
Chinese (Simplified)
Korean
Vietnamese
To order free copies of the resources complete the order form and email to عنوان البريد الإلكتروني هذا محمي من روبوتات السبام. يجب عليك تفعيل الجافاسكربت لرؤيته.
To share the campaign on social media platforms, websites and electronic publications, download the multilingual communication toolkit & social media guidelines. Click on each icon to download the campaign resources:
WEBSITE BANNER (English)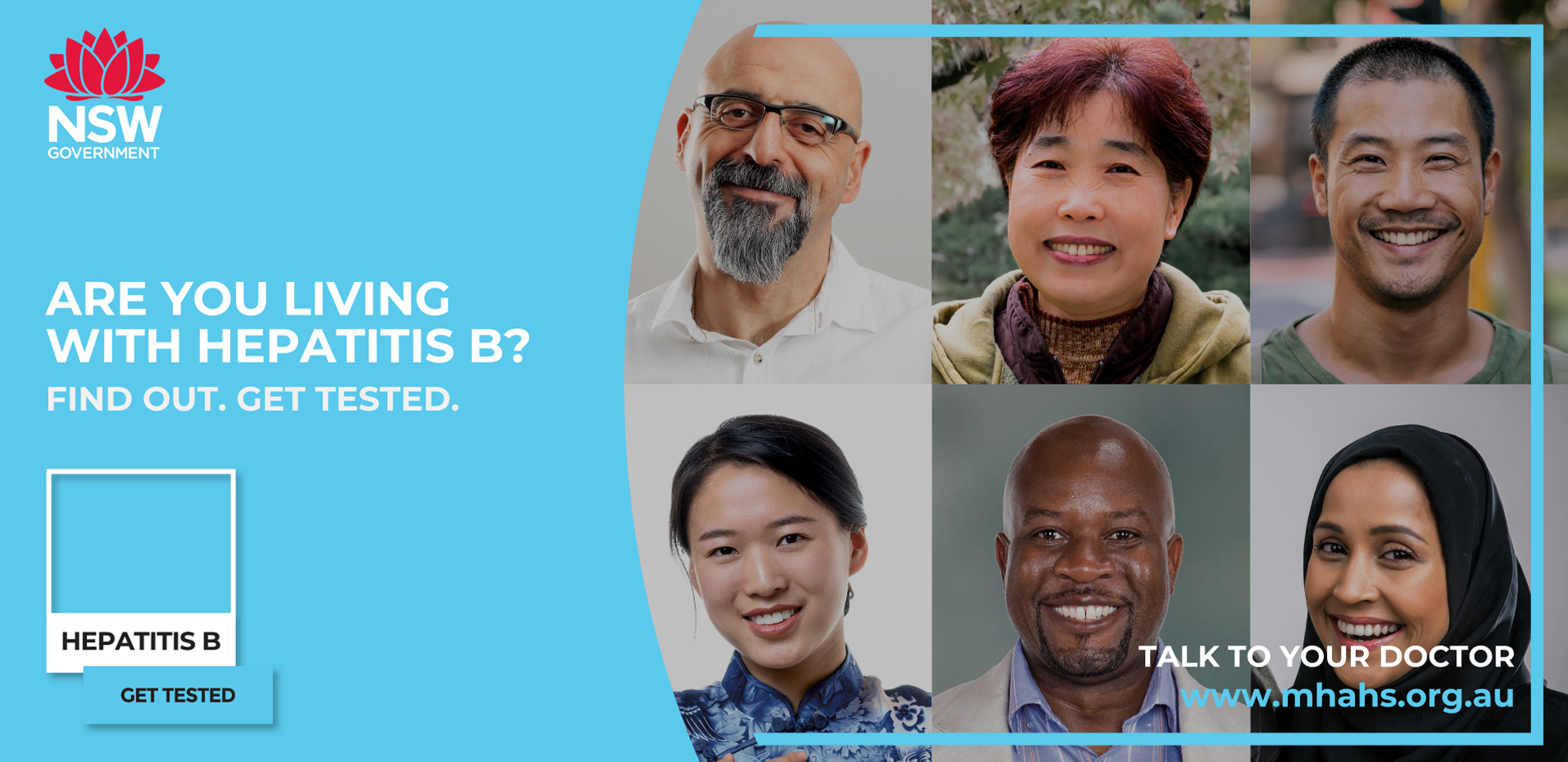 SIGNATURE BLOCK (English)


MULTILINGUAL POSTERS (A4)
MULTILINGUAL BROCHURES (DL)
SOCIAL MEDIA STILLS
SOCIAL MEDIA ANIMATIONS
Additional Hepatitis B multilingual resources: