Details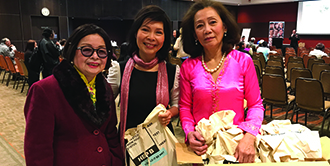 The next stage of the Hep. B Could It Be Me ? campaign has seen a massive roll out of materials to communities, health centres and businesses around NSW. MHAHS has delivered more than 50,000 items including posters and counter top displays, magnets, wallet cards and carry bags, all sharing the hepatitis B "ASK. TEST. TREAT" message. 
A series of community forums throughout Sydney metropolitan area has directly engaged hundreds of people in discussions around hepatitis B. Forums held in partnership with African communities, Arabic-speaking communities, Vietnamese and Chinese Mandarin-speaking communities were held throughout July and August , drawing on health professionals and community leaders to help raise awareness of hepatitis B among priority communities.
Community media campaigns have supported the " ASK. TEST. TREAT"  message. MHAHS has prepared and delivered a series of multilingual media kits, including interviews and personal stories, editorials, advertisements and public service announcements, to community media outlets around the state. Reaching out specifically to our African, Arabic, Chinese, Korean and Vietnamese communities, the media strategy was the first multilingual hepatitis B campaign covering a state-wide audience.
The campaigns and forums have all demonstrated the benefits of encouraging communities to help lead the response to hepatitis B in order to improve health outcomes for priority communities. To read more about the initial stages of the Hep B. Could It Be Me? campaign, see our previous news story here.
Details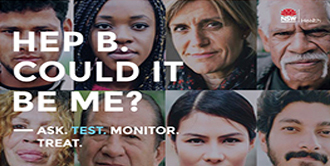 MHAHS has launched a new campaign to increase awareness of hepatitis B among culturally diverse communities. The Hep B. Could It Be Me? campaign encourages people to ASK, TEST and TREAT hepatitis B.
Hepatitis B is common in many culturally diverse communities with many people unaware they have the virus. Yet, if left untreated chronic hepatitis B can cause serious liver damage and liver cancer. However, effective treatments are available, so it's vital that our communities understand the importance of testing, monitoring and treating hepatitis B.
In the lead-up to World Hepatitis Day on July 28, the campaign will directly reach African, Arabic-speaking, Chinese-speaking, Korean and Vietnamese communities via a series of community forums across the metropolitan area, where the MHAHS will work in partnership with key community and health organisations to share information about hepatitis B and start the discussion. Media coverage in community radio, print and online publications will support the key messages. Find out more about our media campaign and hear community leaders speak about Hepatitis B in their own communities in the media section of our website.
A range of multilingual promotional materials reinforcing the ASK, TEST and TREAT messages will also be distributed, including posters, countertop displays, wallet cards, magnets, post-it notes and carry bags. You can order or download free posters in English, Arabic, Chinese, Korean and Vietnamese from our website here.
Engaging our communities around hepatitis B is vital in reducing the impacts of the disease and enabling people to live well. 
Details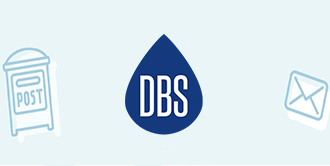 Free HIV home test to increase HIV testing
People at higher-risk of HIV across NSW can now order a free home testing kit online. The HIV home testing kit called Dried Blood Spot HIV Test, or DBS for short, allows you to order a self-sampling kit online, take your own sample in the privacy of your own home and send it to a laboratory for testing. You do not need to go to a clinic or doctor to do this test. Making testing easier gives more people the chance to get early treatment for HIV and to live a long and healthy life.