Details

World Hepatitis Day/Hepatitis Awareness Week

Working in partnership with communities affected by viral hepatitis is key to eliminating viral hepatitis, according to this year's World Hepatitis Day campaign. The Finding the missing millions campaign on July 28, emphasise collaboration as integral to increasing awareness of viral hepatitis testing and treatment to eliminate the virus by 2030.

Viral hepatitis isn't just an issue for one community but for many others, according Barbara Luisi, manager of the Multicultural HIV and Hepatitis Service (MHAHS).
"Joining hands with affected communities makes sense for it is both respectful as well as necessary. Only the affected communities know how to tap into their own networks and find the missing millions unaware of viral hepatitis. Unless we engage communities to help spread the word about the importance of testing for hepatitis C and the new treatments that cure hepatitis C, lives will continue to be lost," said Ms Luisi.
Details

An exciting new multilingual resource 7 Good Reasons to Test for HIV Now is set to be launched during this year's HIV Testing Week starting June 1st. Produced by the MHAHS and Positive Life NSW, this new easy to read resource features everyday people using every day language to explain the many benefits of regular HIV testing.
Details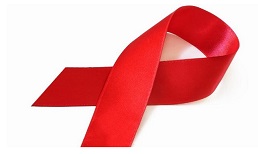 There is more to HIV prevention than just quality health services and medicines, according to this year's World AIDS Day campaign, which starts on December 1.
The campaign My Health, My right focuses on the right to health and explores the challenges people around the world face in exercising their right to health.
"All people, regardless of their age, gender, where they live or who they love has the right to health," said Michel Sidibé, Executive Director of UNAIDS.
Details
HIV home testing can offer peace of mind by providing privacy and convenience, according to a new campaign by the Multicultural HIV and Hepatitis Service (MHAHS) to support October's Mental Health month in NSW.